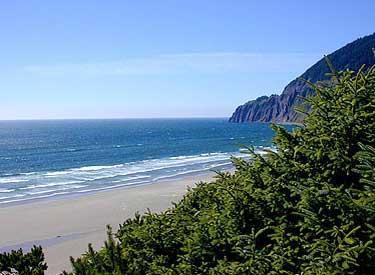 Kerri Wright and Jesse Taylor are long time Oregonians. They know the market, current values, zoning, taxes, and much more! Together they bring over 20 years of Real Estate experience to the task of ensuring that one of the most important encounters of your life . . . the sale and/or purchase of your home . . . will be a pleasant one!
The Omega Team continues to update their education and attend seminars to keep up with the latest marketing strategies and technology. This team can also save you time and money by handling all negotiations. The Omega Team are all top producers.
Jesse Taylor and Kerri Wright, are a "Family Team" that will work for YOU! Over their many years in real estate they specialize in marketing ocean front homes, condo's, vacant land, vacation beach houses, full time residences, and commercial property.
Jesse and Kerri are expert marketing agents, hard workers, and truly caring people. Their personalities and sense of humor will help to make your real estate transaction a pleasant and uplifting experience. When you work with Jesse and Kerri . . . you hire 2 Brokers with only one marketing fee!
Don't forget to ask Kerri about Feng Shui. Omega Realty, and other Major Real Estate Companies are now employing Feng Shui practitioners to maximize sales!
When you make the decision to relocate to the Oregon Coast; come play on the beach while the Omega Team finds you that great beach property. From their own experience of buying and selling real estate long before they became Realtors; they learned that the Realtor you work with could be one of your most valuable resources.
Kerri and Jesse are sensitive to the importance you place on this major commitment of either buying or selling.
The Omega Team will facilitate a win-win agreement that will satisfy both buyer and seller!