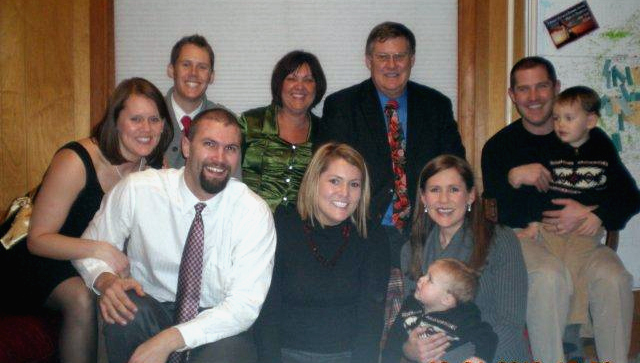 Sandy Meyer has been a Real Estate Broker for over 29 years. She has helped hundreds of families relocate to North Dakota or a move just across town. She is licensed in North Dakota and in Minnesota. In 2005, Sandy was named the 2005 Grand Forks REALTOR OF THE YEAR. That year she was also named the 2005 North Dakota/South Dakota Certified Residential Specialist.
Real Estate has gotten to be a family thing . Last year her husband Rod joined her and has been working with farm sales and commercial property. Three of their four children are also licensed real estate agents. Natalie and Nicole work in Minneapolis as the www.CitySisters.net. Kimmy has been working for a company in Fargo while attending school at Concordia in Moorhead, MN. Scott is living in Scottsdale, AZ pursuing a career in Physical Therapy.
Recently Sandy graduated with a degree in Management from the University of Mary. (It took 30 years &.but she did it!). She also has an Associates Degree in Marketing and Office Management. The marketing background has been a real asset when it comes to helping sellers sell their homes and getting the best price in the least amount of time. With her knowledge of the market, she has helped buyers purchase property knowing they are paying a fair price.
Crary Homes and Real Estate is owned by Tim Crary, the #1 builder in Grand Forks. In the past 15 years he has developed 14 neighborhoods and is known for his quality construction. Bring your house plans to Sandy and she will have Crary Development give you a competitive bid.
Sandy loves her job and the people she works with. When you work with Sandy Meyer, you know it will be FAST, FAIR, AND HASSLE-FREE!